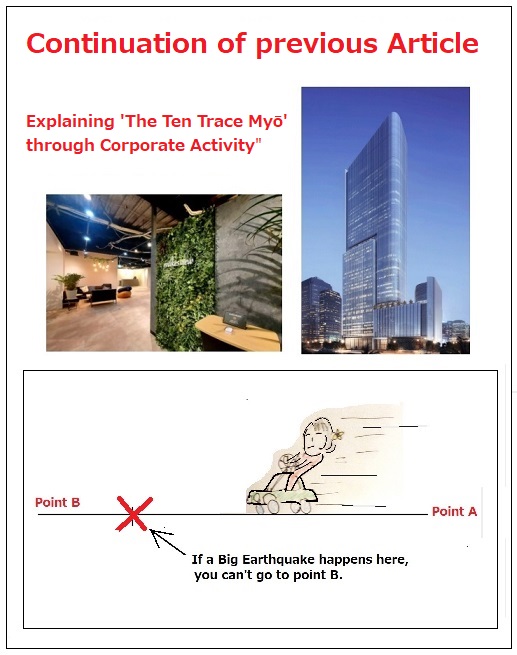 Hello dear everyone.
Today's post is a continuation
of my previous article,
"Explaining 'The Ten Trace Myō'
through Corporate Activity."
The theme that I set in today's
article is the "Necessity of Law" for
human beings to live.
For modern people, why is it
necessary to have the "Law" that
fundamentally manages all phenomenal
worlds?
The reason is essentially the same as
that laws and traffic rules are necessary 
for us to live a healthy social life.
However, summarizing this theme
into a logically understandable sentence
seems to be easy, but a difficult task.
This time, I summarized it as follows.
Please open from "Excerpt".