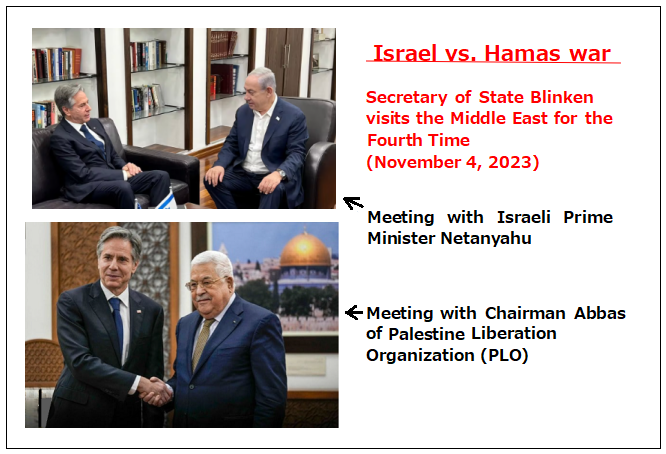 The Serious "Israel vs. Hamas War"
and the Fundamental Solution
according to the Law of Origin
The situation in the Middle East
is changing time to time. I added
additional sentences from the
previous Article. The Q&A in the
second half has also been added 
new sentence. (November 10th)
There was a new movement
on November 8, 2023.
Through Egyptian mediation,
Hamas said it would return 10 to 15
Hostages in exchange for
a temporary ceasefire.
Israel has initially said "It would not
agree to any cease-fire," but said
"It would agree to a Temporary
Suspension of the war."
This can be said a major change of
the Israeli side.
We would like to continue to monitor
the progress of this Negotiations.
See Full Text