Hello Dear everyone, how are you?
Thank you for your wonderful comments.
I am deeply grateful.
Now, on the previous article "Solid Growth
of Recent US Economy achieved by your
good deeds" (below), I added a new
sentence this time.
Please see from "Read More" below.
If you read this paper for the first
time, please read the site's Basic
Paper the "power of the law to 
expand the power of citizens' 
goodness" first. It requires an
understanding of the "Law of the
Origin" and the "Act① and Act②'s
act of mercy and wisdom."
And this time, I made the following
"NEWSLETTER."
However, my site is not yet affiliated
with a company that has a "complete
mail delivery system," so I cannot
deliver it directly to your email. In the
near future I will partner with them.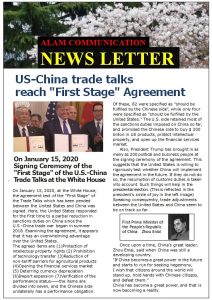 Therefore, this time, the item
"NEWSLETTER" was set in the
MENU of the site, and the above 
NEWSLETTER was put there.
So please read this time by
clicking "NEWSLETTER" in the
MENU. You can also open it by
clicking the image above.
I will continue to add new ones
on a regular basis in the future.
Eventually I'd like to create
a subscription membership on
this site someday and send
a NEWSLETTER to your email.
Best Regards for the future.
New Text added to
the previous article

Notice
● When viewing this site for the first
time on a mobile phone, a Blue and White
Background color may appear. This is the
Mobile Version, scroll down the screen
and switch to the Desktop Version on the
select button please. The site's background
is black and white characters.