Good evening everyone
The video I'm delivering today is 
"A space odyssey in the 21st century"
 which I said at the beginning of 
January. Initially, this video was 
scheduled to be completed in a 
couple of days, but it took nearly 
three months to produce.
In this video, I took out some scenes 
from "2001 A SPACE ODYSSEY" by 
Stanley Kubrick (director) and 
Arthur C. Clarke (original) and 
re-edited to match the music.
This film, which was screened in 
1968, is a film that was produced 
at a huge cost, making full use of 
the state-of-the-art technology of 
the 1960s. When it comes to editing, 
it was not easy. When I started to 
work, some problems occur and 
I was forced to introduce some 
new software. The video was taken 
in HD, and the music was high-quality 
with "High-Resolution."
However, 19 years have already passed 
since the beginning of the 21st century, 
but such a wonderful Space Station 
and Lunar Base have not been 
completed yet.
Perhaps that will be around the end 
of the 21st century. So I named this 
title " A space odyssey in the 21st 
Century." When the film was 
completed, Director Kubrick said, 
"I hope it will be a classic for the 
future space movie."
In the later years, director James
Cameron, famous for his "Terminator,"
which made a big hit in the 1980s,
said, "I saw this movie 17 times."
Others, the film has had a major
impact on many later years films.

In the first scene in this video, there 
is a scene in which artificial satellites 
run parabolically through space outside 
the atmosphere quietly without sound. 
That is first two scenes. It is one of 
the scenes I like most. In this way, 
I would like to get over everything, 
absorb everything, and run on a much
higher orbit with people.
Another scene I like is the space 
station's first appearance.  A bright
circular moon comes down from the
top left, turning into a circular space
station as well. And two rings overlap
beautifully. This is another great
composition technology for Kubrick.
It is a scene likely to be inhaled
blending with a soft prelude music.
I am glad if Dear ones enjoy with it.
2018 Bridge over Troubled Water 
A hit worldwide upon its release by 
Simon and Garfunkel in 1970. 
It shines to the top of the hit chart 
for 10 consecutive weeks in the US, 
and in England it holds the 
unprecedented record for the longest 
that a song has stayed in the top half 
of the chart for 6 years. 
In addition to Simon and Garfunkel, 
it has also been covered by many 
artists, including Elvis Presley, Whitney 
Houston, and Eva Cassidy etc. 
The lyrics brim with love and mercy 
"When pain is all around – When tears 
are in your eyes – Like a bridge over 
troubled water, I will lay me down". 
From the 1970s to the 80s when 
barren and confused deepened, 
this song may have touched the 
hearts of many with the deepness 
of its love for mankind, and its 
gentle tenderness. 
A Whiter Shade of Pale
& Running Mustang America (2017)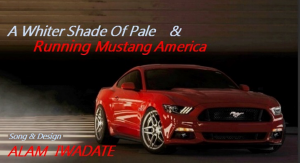 Casablanca – Full Version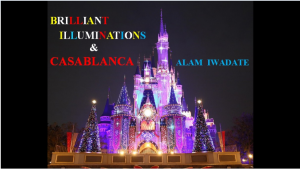 Preview – Casablanca