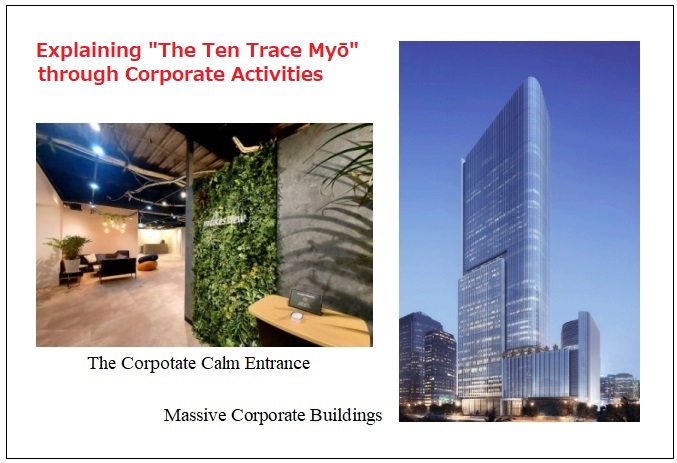 Hello dear everyone. How are you?
I am encouraged by your comments.
I am deeply grateful to you for
reading my article seriously as well
as enjoying it at the place far away
from here.
Now, today, I'm posting
a continuation of the previous article
"About the two types of 'The Ten
Myō'."
Today's article main title is
"Explaining 'The Ten Trace Myō'
through Corporate Activities".
In the previous article, I mentioned
that The Ten Myō has "The Ten Trace
Myō" and "The Ten Real Myō".
Among them, this time, I will
especially explain "The Ten Trace
Myō" by comparing it to General
Corporate Activity.
Please read "Excerpt" below first.
This is the "Continuation" article that
I provide today.
In the "Full Text", the Article connected
"Previous article" and "Today's
continuation article" will be posted.
These articles are the part of
"Create a Strong and Beautiful
Nation like a diamond," however,
I will put it all together in one book
finally.