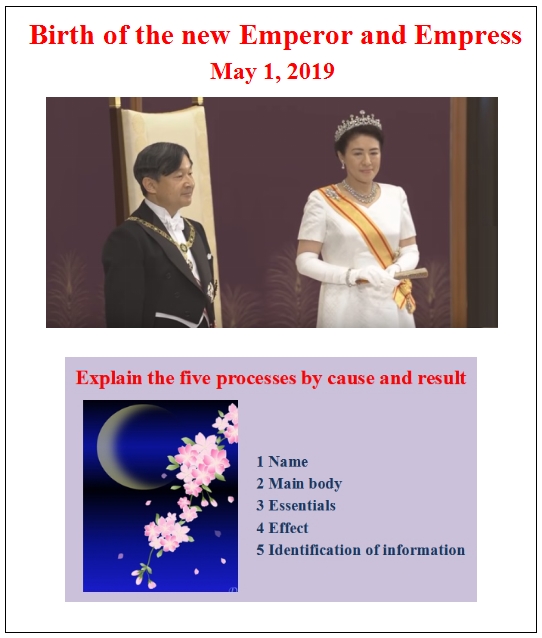 Hello everyone. How are you?
In Japan, succession to the throne 
has taken place, and new Emperor 
and Empress have been born.
Along with that, it became the new 
era "Reiwa 令和 ".
With the new Emperor and Empress, 
Japan is in an age of peace, and 
would like to do the best for the 
peace and prosperity of the 
international community.