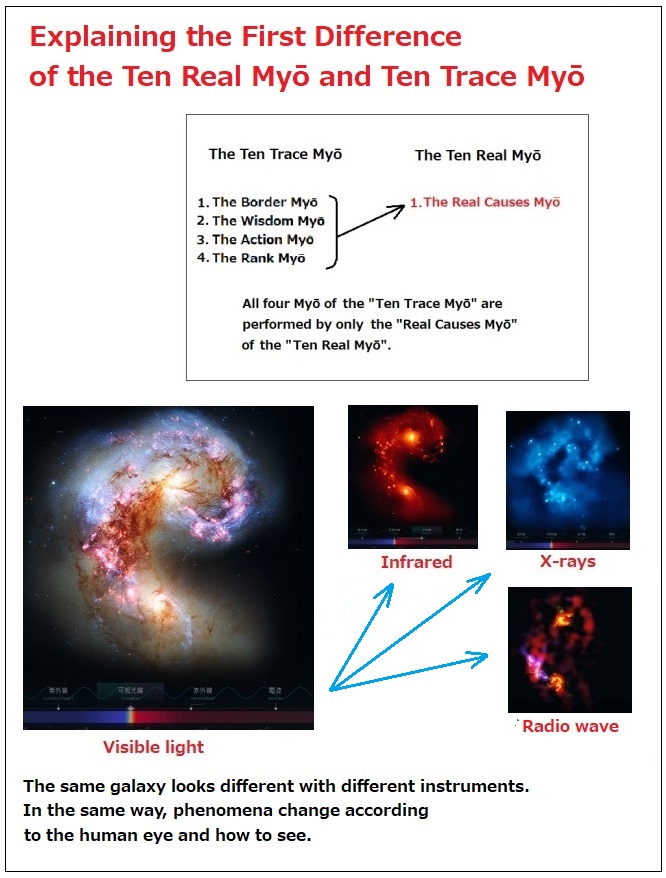 This article is Part 4.
Part 1 begins with the
following articles:
In today's Article, I'll go back a little and
explain the first difference between the
Ten Real Myō and the Ten Trace Myō.
Also, in the information of the Law of
Origin, a law called 'Ten Nyō-ze' was
established as the "Correct way and
law of how to see," when people see
external phenomena and events.
I will explain it.
Please enter from the excerpt below:
Excerpt
Read More