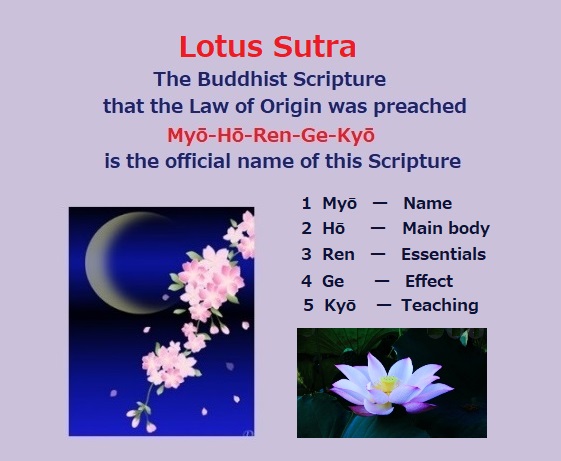 Hello everyone.  how are you.
Thank you so much for your always
great comments.
I always pray and wish your happiness,
victory, and good health.
In today's Article, I'll talk about the Law
of Origin's scripture.
This is the first time on this website that
I talk about the scripture in which the
law of origin was preached.
The Buddhist scripture that preached
the Law of Origin is called "Lotus Sutra".
This scripture was preached when
Buddha was 72 years old.
This scripture is introduced to the West
in a book with the following name:
The Lotus Sutra 
Translated by Burton Watson  
Colombia University Press
New York
Please enter from the full text below.