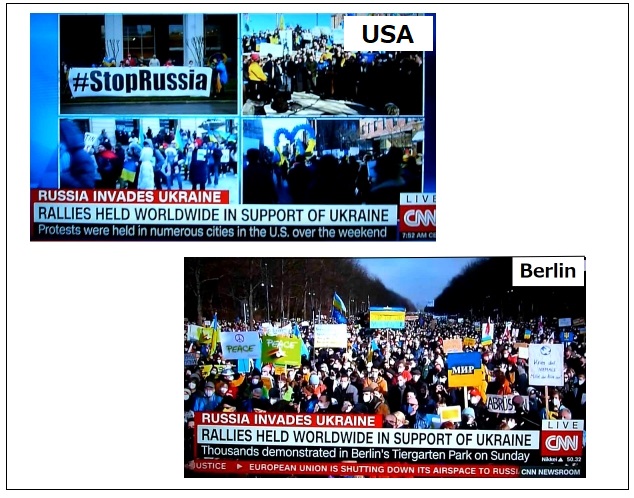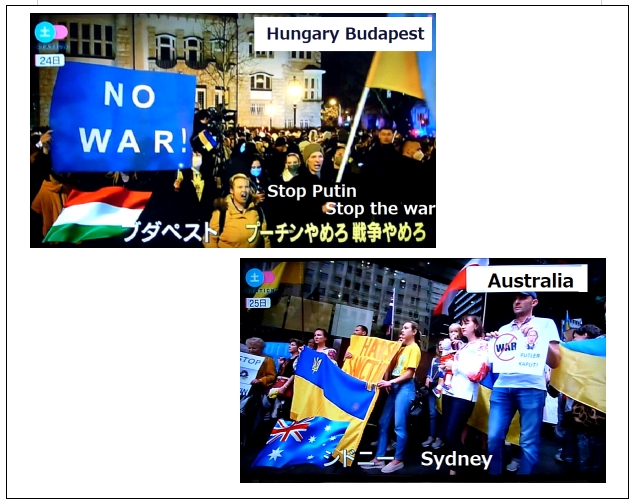 Let's unite, all the citizens!!
Let's definitely Stop War!!
Let's help Ukrainian citizens!!
Let's help and encourage
Brave Ukrainian Soldiers!!
We have the right to live.
We have the right to be happy.
If citizens from all over the world
are united, there is no victory that
cannot be won.
American citizens, British citizens,
German citizens, French citizens,
Japanese citizens, New Zealand
citizens, South African citizens and
Citizens of all over the world will
speak up "Stop War!!"  
And let's win the victory.
The whole world is on the side of
Ukrainian citizens.
Now the Russian leadership has
turned the whole world into an
Enemy!!
They have turned the world's
nations, businesses, any organizations,
United Nations, and the international
community into Enemies !!
Even Russian citizens stood up
with Ukrainian citizens.
(Demonstrations against war are
swirling around Russia)
The defeat of Russian leadership
is now more obvious than looking
at the fire!!
Hang in there!
Ukrainian citizens.
March 1, 2022 1:00 am
MASAFUMI  IWADATE