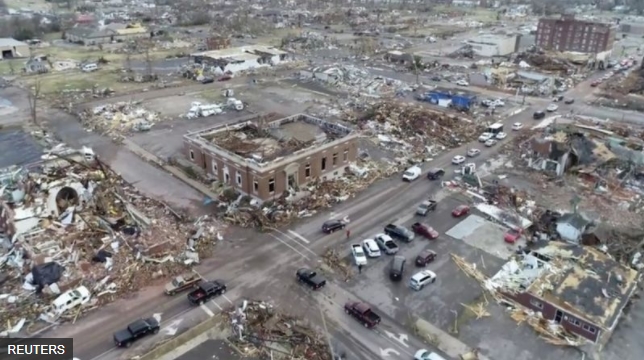 I would like to express my deepest
condolences to the victims of the
tornado that struck the Midwestern
United States from the night of
December 10.
Please give as much warm support
and cooperation as possible from the
federal government, state governments,
businesses, organizations, and all Citizen
groups.
In the future, as climate change
progresses, these abnormal natural
disasters may reoccur.
However, both climate change and
natural disasters are one of the action
of phenomena.
As long as we perform the Mercy and
Wisdom Action under "The Law of Origin,"
which has reached to the origin of all
phenomena in the world, there is no
disaster that cannot be prevented.
In the future, in addition to preventing
wars and conflicts that are man-made
disasters, let's work together to prevent
such "Abnormal Natural Disasters."
Also, no matter what you encounter,
I would like you to proceed with
confidence in Hope and Victory.
I pray for the victims from the bottom
of my hearts.