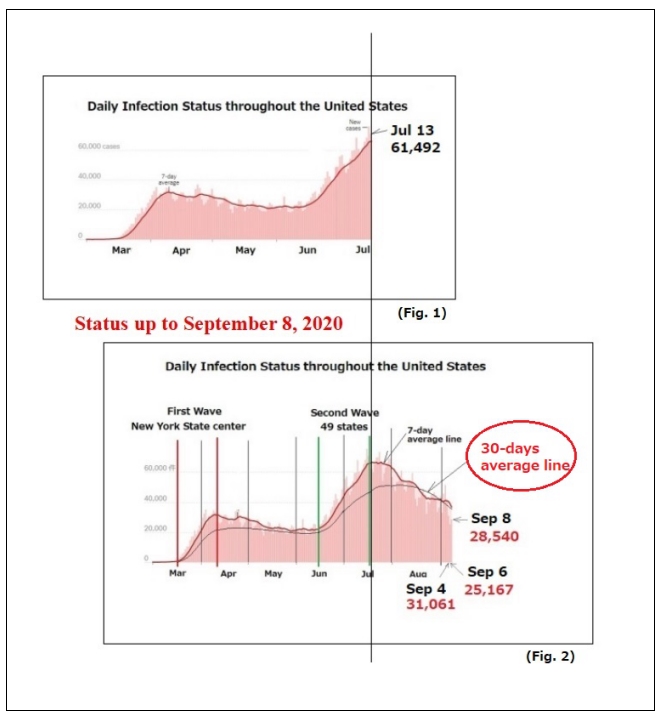 Hello everyone,
How are you?
Today, I will post "Coronavirus Infection
and its Countermeasures Part 10."
The spread of coronavirus infection
across the United States since the
beginning of September has declined
considerably. (See Graph above)
Up to two months ago, there were
60,000 to 70,000 infected people
per day, but on September 6th, infected
people were 25,167.
This is a breakthrough reduction.
Details will be discussed in the Article.
This Article is only in the first half.
The second half is currently being
edited, please wait a few days.
Please enter from the Text below.
I wish you all the best of luck.