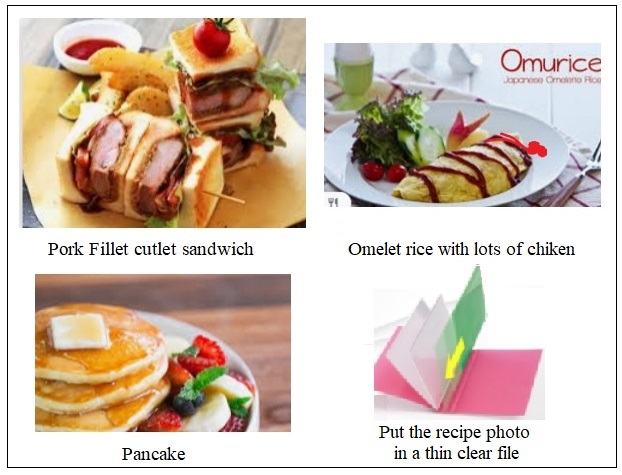 Hello everyone, how are you?
Thank you always for all the wonderful
comments. I read them, thank them, and
be encouraged.
Today, I'll add a few additional sentences
to the previous Article. It will look like the
one below.
Excerpt:
When the power of the Law of Origin
that "it works in one place and works
all places," is connected with the
"money you earned with sweat," the
following occurs.
For example, suppose you have a son
or daughter. They are working far away.
Occasionally, you say,
"This is pocket money," and send them
to them. They will be happy and say
"Thank you" and send you an email.
And they will spend the money as an
expense when they work.
But the effect of the money does not
stop within that range. The money
arranges everything from the health
of sons and daughters to their
psychological state, vitality, and their
living environment.
It also prevents them from being
dyed in evil in the future or entering
the path of evil. It also prevents them
from falling into poverty.
You will be able to confirm that fact
when you later communicate with
them.
Also, those that demonstrate such
value is not just money.
For instance, suppose you find one dish
to be very delicious when you usually
eat. And you think.
If a distant son's family (or daughter's
family) or grandchildren ate it,
"They would be happy to find it as
delicious as I am."
Then you make one or two meals
so that they can eat them immediately,
put them in a pack, and send those to
them as a sample. / Not only that.
You enclose dish's ingredients and
a copy of a photo of recipes for
cooking so that they can make it
themselves.
At that time, it would be nice to
put those photos in a thin clear file
of about A4 size. In the rest of the file,
they'll add photos of their favorite
recipes. They will keep the file in
the kitchen bookshelf for a long time.
Finally, you will put them together
and send them by "Refrigerated flight."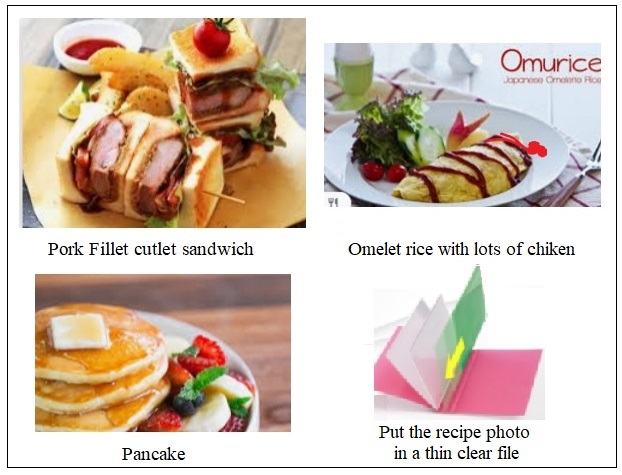 They will surely be pleased with
your these sincerity. You may not
see them tasting those dishes, but
you will see the scene in your eyelids,
that your grandchildren happily to
eat them. You will also be able to
see the scenes where their parents,
that is your son or daughter, are
pleased to look the children's
appearance.
Sending food is sending them life
and vitality.
However, when sending food,
we must take into account that
children's tastes are different from
those of adults. For example,
Children like the cooking with eggs:
Cutlets wrapped in egg shells,
Pork Fillet cutlet sandwich, French
bread and Good quality blueberry
jam, Omelet rice with lots of chicken,
pizza, Meat sauce spaghetti with
lots of minced meat(1), and "Hot cakes"
and "Sausage egg muffins" like those
found on McDonald's breakfast menus,
etc. (Upper image)
(1) For minced meat sauce, fry the
minced meat and finely chopped garlic
in a frying pan first. Then, its OK just
mix them with a commercially available
meat sauce base.
These are a bit expensive, but the
money you earn from sweat exerts
large power. Given the well-being and
prosperity of your beloved family in
the distance, it's a great investment.
In this way, supporting and raising people
is "Hand work".
When the money you earn from sweat is
connected with the Law of Origin,
its power is expanded and strengthened,
and it comes to have such a power.
By doing so, your descendants will grow
up and the safety and prosperity of the
citizens of your country will be ensured.
(omission)
As mentioned above, you should never
easily think about the value of the
small daily good deeds you do, and
that of "Action of Cause and Action of
Result" (1) of your good work.
Once you have the Law of Origin, which
manages all the phenomenon world
under control, your good deeds already
have the power to greatly influence
the people around you, society, and
nations.
(1) In the process of doing one job,
the time when you are making the
cause is "Action of Cause," and the
time when you are finishing the result
is "Action of Result."
Read more