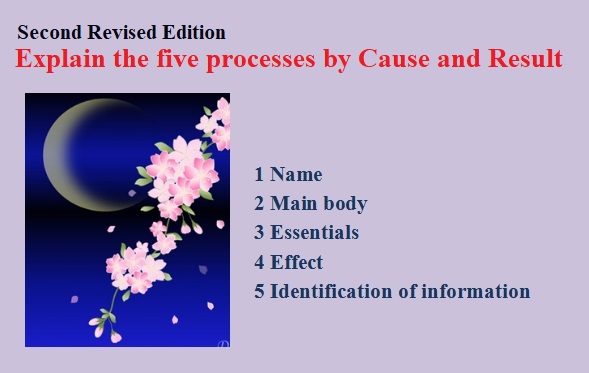 Hello everyone. How are you.
It's been a long time no see.
Thank you for your wonderful many
comments.
I'm impressed.  Thank you.
I feel sorry for not being able to reply
to all the comments.
I always pray for your happiness and
prosperity.
Today, I've re-edited the previously
written Article,
"Explain the Five processes by Cause
and Result,"
to make it easier to read.
This Article is set as the "Revised Second
Edition."
The content of this post is the opening
sentence of the previous Article, and the
previous Article follow after this opening
sentence.
Therefore, please read this Article first.
Then read the re-edited previous Article.
Excerpt
Read More
*
To be continued to