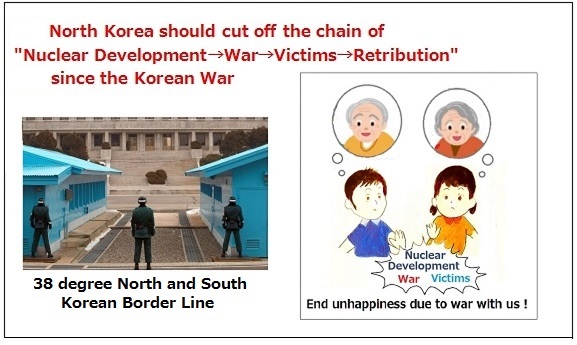 In one of the biggest reasons why the current North Korea 
does not stop its nuclear development, there is a disastrous 
damage in the past of the Korean War. 
As a result of the Korean War (1950 -), the Korean Peninsula 
was divided into North and South, and numerous victims has 
occurred. Moreover, the war was only concluded an armistice 
agreement and a terminated declaration has not yet been 
issued. The war still continues.