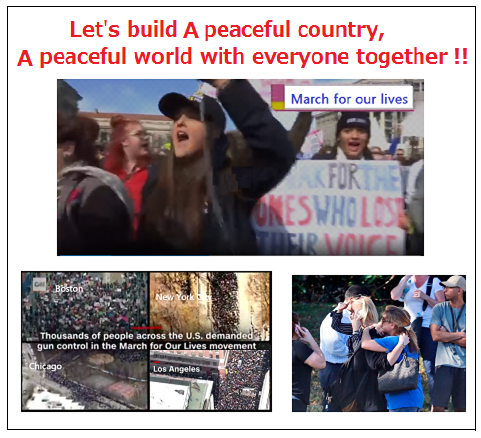 I sincerely express my condolences
to 17 people members of the victims
who were victims of miserable incident
in Marjory Stoneman Douglas High
School in Parkland, Florida. I pray
that misfortune and tragedy caused
by such a gun will never happen again.
Now, I feel the pain of heart like I lost
my family.
*
Now, in order to make a
"World without Guns", it is truly brave
and wonderful that the many young
people in the world, including students
in 3,000 schools across the country,
have stand up.
Let's build a peaceful country,
a peaceful world with everyone
together !!
Because the future world is all yours.
The land of freedom and forerunner,
America is yours.