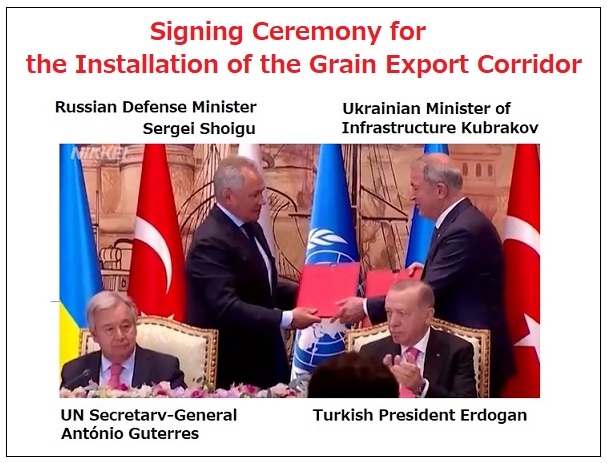 Hello dear everyone, how do you do?
Thank you very much for always your
many wonderful comments.
I am deeply grateful.
A part of the continuation of the
previous Article
"The complete solution to the
Ukrainian war" has been completed.
In this Article, I will talk about the work
and role of Wisdom action.
Also, the Article talks about the
significance of the recently achieved
"Signing of the Agreement on the
establishment of a Ukrainian
Grain Export Corridor." (Image above)
The signing of this Agreement will be
of great significance in avoiding
"The Global Food Crisis" in the future.
In "Read More" below, as an Excerpt of
the Article, only the newly created
continuation sentence will be posted.
In "Full Text", I'll connect this continuation
sentence to the last sentence.
Excerpt
Read More
*