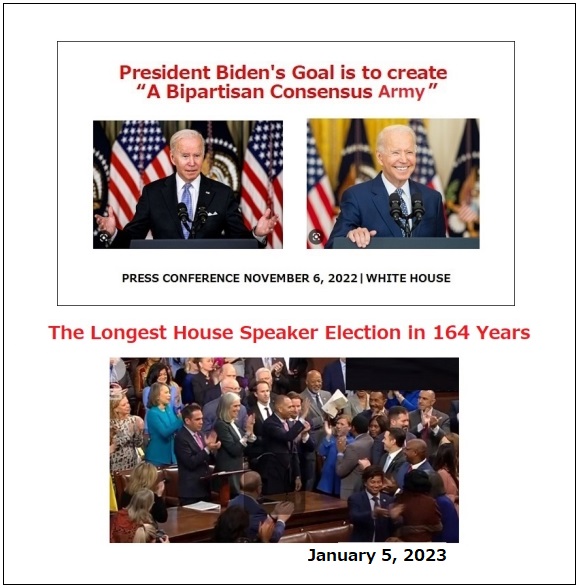 Hello everyone.
Today's article is a continuation of
the previous Article
"President Biden's Goal is to create
'A Bipartisan Consensus Force'".
Sorry it took me a while.
In the meantime, the US House
of Representatives had an
unexpected event in which
a speaker could not be decided,
and the US Congress was temporarily
confused.
On the 15th ballot, the Speaker was
finally elected, but it was the first
time in 164 years that the Speaker
of the House was elected after
more than 10th votes.
Please enter from "Read more"
in the Excerpt below, where the
continuation part is posted.
Read More
●