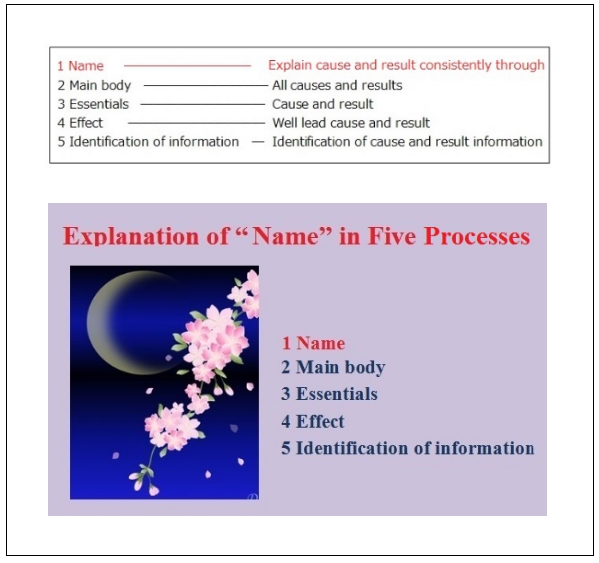 Hello everyone
Thank you for always your great 
comments. I really appreciate it. 
I am very sorry that I cannot reply 
to all comments.
I am really grateful for your support 
and kindness.
Now, this time article is that delved 
into the content of the earlier article 
"Explain the five processes by cause 
and result."(Chapter 2) 
In particular, here I gave a detailed 
explanation of 1.Name.
Please enter from below.

If you are reading this article for the 
first time, please read "The power of 
the law to expand the power of citizens'
goodness," first which is the basic paper 
of this site.