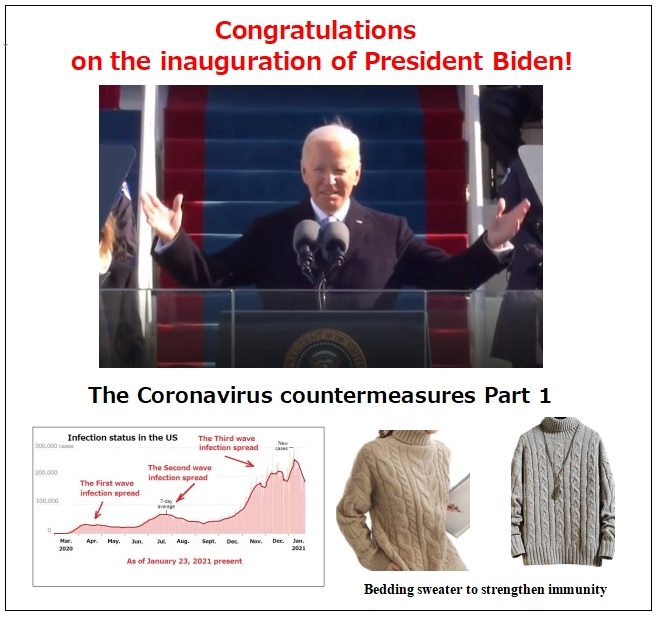 Congratulations on the inauguration
of President Biden.
I was very worried at one point due to
the invasion into the US Capitol on
January 6th, but I am really glad that
his inauguration was finally completed
successfully. It is also welcome that
President Trump sent an Ale,
"I wish the next administration great luck
and great success"
to the next administration at the end of
his speech shortly before leaving the
White House.
This was thanks you to doing good deeds
and emitting mercy and wisdom under
the Law of Origin. It was extremely sorry
that there were five casualties, but it was
really nice to be able to land safely without
a major incident.
Now, regarding coronavirus infection, as
of January 23 present, the total number of
infected people in the world is 98,177,108 
and the death toll is 2,107,384.
Also, in the United States, as of January 8,
the number reached 300,000 a day, but in
recent days it has decreased from 180,000
to 190,000 a day. However, the situation is
still high. (Figure below)