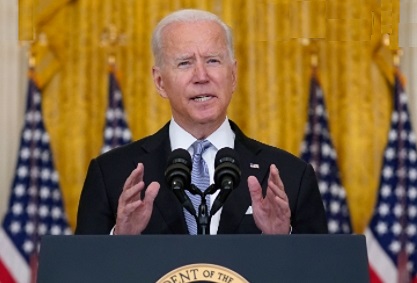 Today is the 20th Anniversary
Commemoration of the 2001
terrorist attacks and I would like
to send this Article in heartfelt
tribute to the many victims of
this tragic event.
The withdrawal of all US troops from
Afghanistan by President Biden has
been completed.
And the true end of the last 20 years
of war is approaching.
This war was launched in order to
give legitimate penalties to the
perpetrators of the major incident,
which will never forget for American
citizens on September 11, 2001.
The incident was an extremely
miserable and vicious incident in
which two passenger planes plunge
into the World Trade Center building.
However, this war was prolonged,
and during that time, the perpetrator
of the incident was punished, and in
recent years, the purpose of the war
has been losing.
Various counterarguments and
criticisms arose against this time
total withdrawal of the US military.
Also, I am very sorry that more than
a dozen young American soldiers
were killed in the process of
withdrawal in August 2021.
I pray for them from the bottom of
my heart.
But I still believe that President
Biden's Decision was right.
On September 1st, Japan time,
President Biden made the following
Speech:
"I simply do not believe that the
safety and security of America in the
hands to continue, by deploy thousands
of American troops and spending
billions of dollars in year, in Afghanistan.
After a long time of 20 years in
Afghanistan, I refuse sending another
new generations of Sons and Daughters
to fight in the war.
We should have ended this war the
long ago."