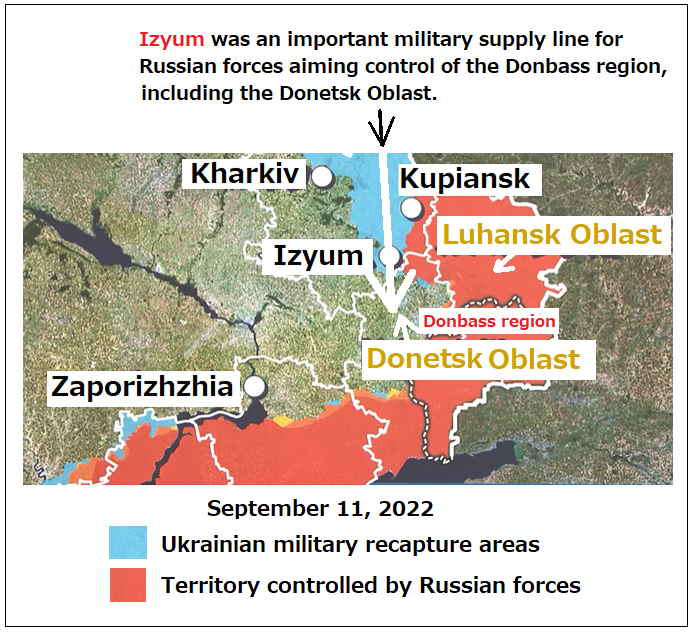 A new sentences has been
added to "Full text."
Please see the second half
of the Full text.
(September 30, 2022)
Hello dear everyone. How are you?
I really thank you very much for
all the comments.
Both long and short comments are
heartfelt and written from the heart,
so it is great.
Thank you very much.
Now, the international situation is
changing rapidly.
A few days ago, there was a big
change in the situation in Ukraine.
Ukrainian forces have recaptured
and liberated vast areas of the
northern region, covering
thousands of square meters.
I will talk about it today.
This article is going to be a little
long. I don't have time today, so
I'll post the rest in a couple of days.
Please enter from the "Full Text"
below.